When a businessperson is seeking startup funding, crossing every "T" and dotting every "I" is essential to getting approved! In the two previous sessions, we answered the questions, "Do I need a Business Plan?" and "What is a Business Plan?"
This session we'll cover what a Busines Plan does and how it puts you in the driver's seat on the Financial Prosperity Highway. If you are seeking startup funding, PAY ATTENTION!
A carefully crafted Business Plan changes the game. If your Entrepreneurial dreams include stepping into the Big-League Financials; meaning, moving from a startup into extraordinary profitability, this session is for you!
Here are the RULES that startup funding requires those seeking cash infusions to abide by.
1. The Money Rule: No Business Plan Equals No Funding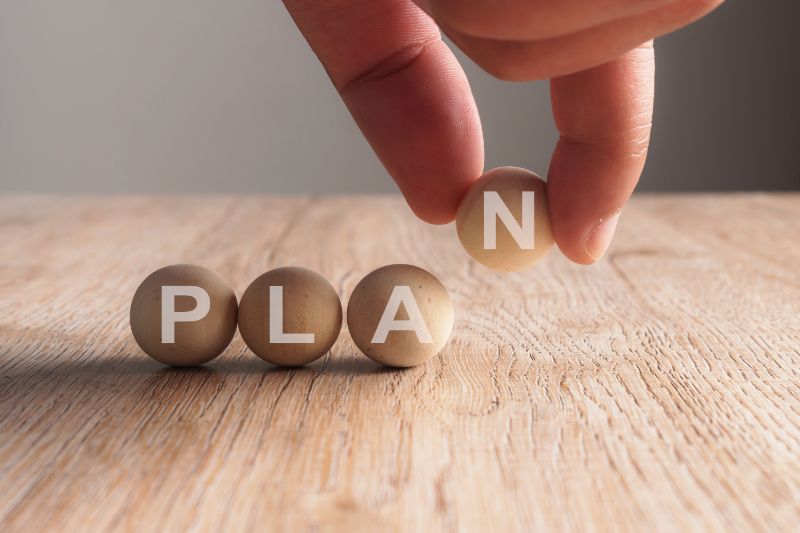 Virtually all the systems in place designed to lend money to businesses, except for business credit cards, tradelines, and net thirty-day type accounts, require applicants to provide a written blueprint. An exception may be smaller loans from some banks, but that is not the rule.
Think of it like this, if a person applies for a job flying a Boeing 777 for FedEx, but: 
They do not have a pilot's certificate
They have no B-777 endorsement
They don't have a valid Class 1 Medical Certificate
Or a valid EASA CPL(A)
Or a MEP/IR(A)
And, they have no multi-pilot airplane experience
No one at FedEx is going to view them as a qualified candidate, "Correct?"And why would they?
A person applies for a job flying a Boeing 777, but they do not have a pilot's certificate or a B-777 endorsement, why should they be taken seriously? If you are applying for a SBA Loan, investor funding or some other type of business financing, but you have no business plan, no in their right mind is going to take you seriously.
You must prove to lenders that you have a strategic plan to repay the money you are seeking to borrow. Owners of companies who fail or refuse to create a strategic roadmap for their firm, will not be taken seriously by financiers.
A written business plan makes your business less of a risk. Prospective investors and bankers know how to crunch numbers, data, charts, graphs, and illustrations. Have you ever watched Shark Tank? With Mark Cuban, Daymond John, Lori Greiner, Kevin O'Leary, and Barbara Corcoran?
To get on the show, after your application is submitted, you MUST be prepared to answer numerous questions about your business plan as it relates to your service or product. Those who cut the mustard got the money, and have made millions in sales.
Remember Scrub Daddy? They have done over $100 million in sales. Tipsy Elves did over $50 million in sales. Squatty Potty did over $30 million in sales. Their success was due to a GREAT product, a phenomenal Business Plan, and stellar marketing. It's your turn!
view te
2. A Well-Crafted Business Plan Makes You a Super-Efficient Businessperson
Creating a plan for your business is not just about producing a document that reflects your company's objectives. Remember, it is YOUR roadmap! That means you are always referring to it and making in-flight adjustments.
It provides you with a greater perspective on how to navigate choppy waters, make better decisions, and be ready to make changes when the moment demands.
Extensive studies have established that small businesses with a terrific business plan tend to grow thirty percent faster than their peers. They perform better when tough times hit.
3. It Pushes You To Spend Wisely
Every business faces significant spending decisions. As you expand your business over time, you will have to address issues such as:
When to hire new workers
When to purchase new equipment
When your company needs cars, trucks, or buses
When to move into a new building and how, (i.e., rent, lease, purchase)
Insurance coverage for the unexpected
As you frequently review your company's plans, you have an anchor upon which you can base your financial decisions.
4. It Reduces The Number of Risks
All businesses carry inherent risks; the Covid-19 pandemic is proof. Many business owners were blindsided when the Coronavirus hit. They had no written game plan to handle any catastrophic event, let alone a virus fueled pandemic.
Unfortunately, countless Entrepreneurs who risked it all before this deadly virus, who had no contingency plan in place, are forced to scuttle their business dreams.
Did you know that there is an insurance product called PathogenRX, that covers pandemics? It was unveiled in 2018 by the Insurance Broker named Marsh and underwritten by Munich Re. Business owners with forethought bought that insurance, and they are doing OK.
Did you also know that there is an insurance product called "Business Interruption Insurance?" It does not cover losses caused by Covid-19, but it does cover disasters such as hurricanes, fires, and other destructive calamities. Covering such issues must be a part of your Business Plan.
How do you identify threats to your business? The answer, you implement a SWOT Analysis.
SWOT is an in-depth evaluation of your Strengths, Weaknesses, Opportunities, and Threats.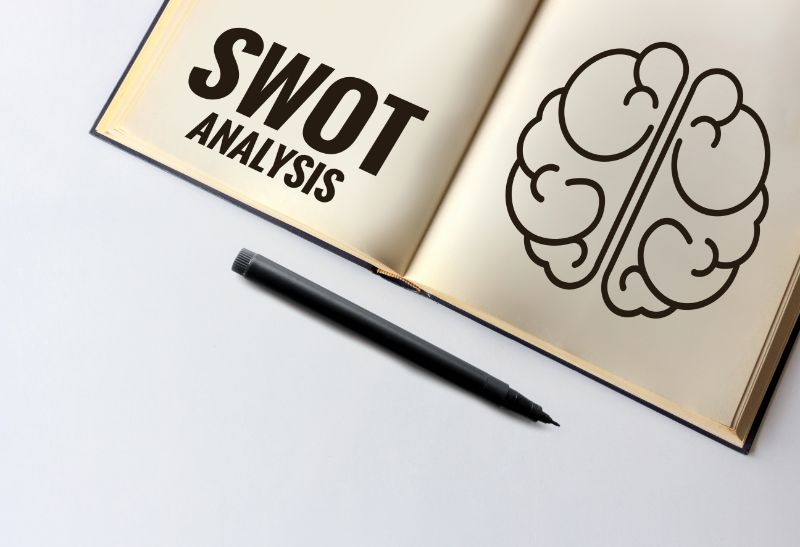 A SWOT Analysis MUST be an integral part of your ever-developing business blueprint.
Setting up your business naturally exposes you to risks, but a business plan helps offset the threats. Continually evaluating the business plan allows you to discover your SWOT and develop the proper contingency plans.
It would be best if you had backup plans in place for pandemics, catastrophes, hazards, riots, employee issues, crimes, strikes, uprisings, lawsuits, negative SEO, Social Media slander, and libel. What about supply chain issues? Do you have a plan B? Hopefully, you see the POWER of the business plan.
5. It Helps You Set Goals and Milestones You Can Achieve
Successful business plans adopts the SMART goals model, which is:
Specific
Measurable
Achievable
Relevant
Time-based
Writing a business plan without attaching any goals to it makes valueless. After linking your goals, it becomes aligned with the strategies you have incorporated into your business plan.
It becomes easy to connect your team functions to the achievement of these goals.
Make use of your business plan to set big goals, and this, in turn, provides meaningful avenues towards which you can guide your business strategies.
6. It Forces You To Understand Your Target Market.
What are the critical trends in your niche? Does your market fluctuate? What is the extent of your target market? What is the makeup of your target?
A thoroughly crafted business plan will help you gain a deeper, more nuanced understanding of your target market.
7. It Empowers You To Understand Your Staffing Needs
If you are doing everything else right, you will eventually face expansion.
Being shorthanded temporarily shows growth.
SMART goals-oriented proprietors aren't unexpectedly hit with staffing issues.
They knew it was coming because they planned for it.
Hence, the reason their expansions are generally smooth running.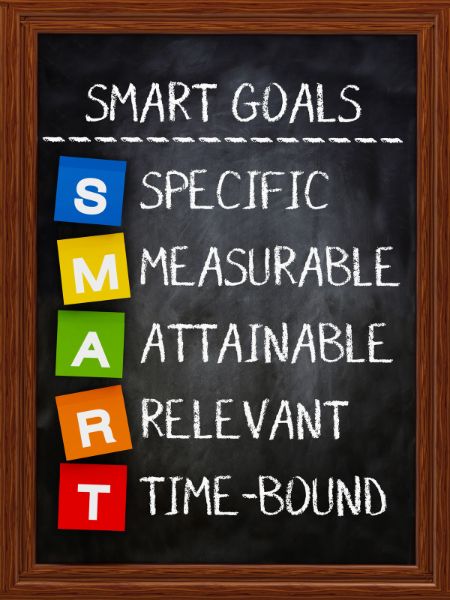 8. Helps You Set Your Priorities In Proper Order
When priorities are in order, productivity increases. When they are not, companies are regularly faced with shortfalls, emergencies, and issues they were not prepared to address.
With a business plan, you establish a relationship with your expenses and your potential sales/revenue. You will have a clear view of your profit and losses, thereby setting your business for success.
9. It Helps You Recruit And Maintain The Best People
Countless startup fail because they are unable to recruit the cream of the crop. It is easier to recruit the best when you have a solid business plan.
More importantly, your roadmap helps retain them. A sign of a brilliant business model is a low turnover of employees. SMART business owners do not take their employees for granted; they plan on keeping them motivated.
They plan on making them feel as though they are an integral part of the team.
10. Should You Decide To Sell; Your Business Plan Is a Prime Asset
At some point, you may decide to place your business up for sale; this happens regularly. A business plan increases your business's value because it makes it easier for potential buyers to understand the business model, the consumer base, and growth potential.
11. It Prepares You For Your Elevator Pitch
Remember Shark Tank?
When those Entrepreneurs stand before Daymond John, Mark Cuban, and the rest of the sharks, they start by delivering their Elevator Pitch.
Before talking to ANY potential investor or financier, use your Business Plan to formulate an Elevator Pitch that will woo the most ardent investors.
Become a walking talking infomercial for your business. Memorize this equation; Business Plan + Elevator Pitch = MONEY!
Having a business plan is essential, and so is reviewing it.
The principles guiding it go way beyond goal setting.
But you will never truly get anywhere if you never start. If you are serious about obtaining startup funding, develop a SMART business plan now!