Is there such a thing as FREE MONEY? How about funding your small business with programs that offer zero repayment terms? Yes, they do exist; they are called Business Grants, and they are hot commodities!
We're talking; no interest, no monthly payments, no fees, no points, and no personal guarantees? If you qualify, this could be an incredible way to launch your startup or fund your existing small business.
If you meet the requirements, it is money you do not have to pay back; that is what Business Grants can do for you.
The drawback is – grants, although plentiful, are not that simple to find or get approved. Nonetheless, once you discover where to search and how to submit the applications, you could successfully obtain funds for your small business.
It is vitally important to understand the requirements set forth by the grantors before you invest any time, money, or energy in applying.
The primary foundational question you want to ask and answer is, "Do I qualify for this grant? Carefully examine their requirements to determine whether your business and set of circumstances qualify.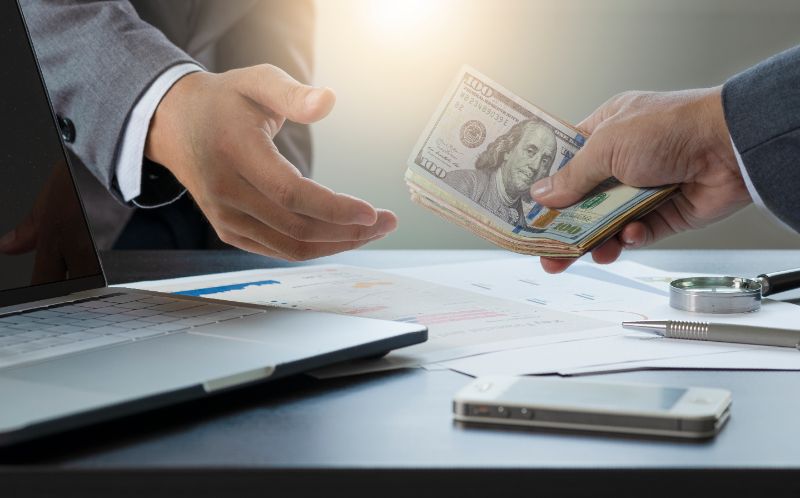 Unlike traditional funding, there are no repayment terms; you do not have to provide collateral or make any personal guarantees. Neither will you be required to pay any application fees, processing fees, or any interest.
Grant recipients do not have to worry about reimbursement; these grantors' mission is to help small businesses and non-profits achieve success.
Although grants are awarded, some do come with restrictions on how you can allocate the funds. For instance, let's say you receive funding to purchase equipment to expand your screen-printing business, but you decide to take a faster, more lucrative path after receiving the cash.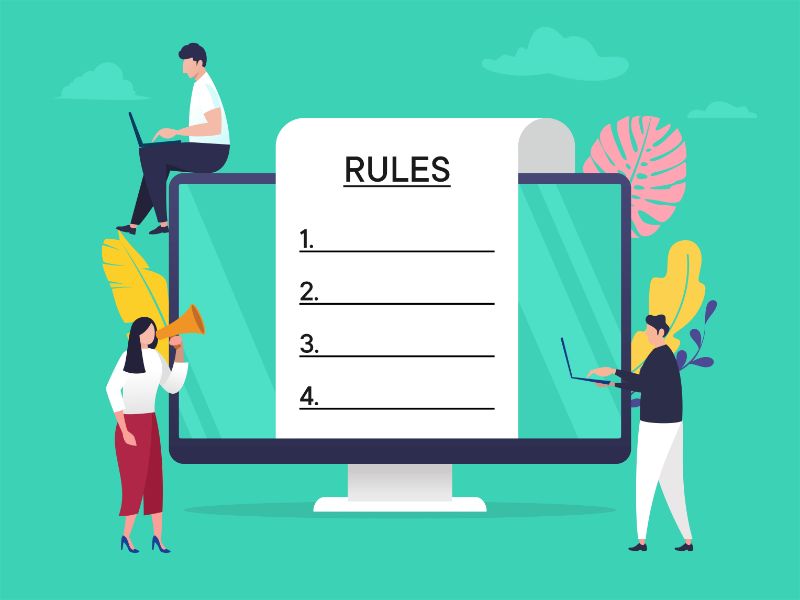 Instead of following the requirements, you spend the money on PPC ads, a revamped website, SEO services, plus additional merchandise. Even if you make a ton of money, you may have to repay those funds because you did not meet the specified stipulations.
Additionally, there is a possibility that you could face fraud charges depending on the organization that granted you the funds. Consequently, if you receive a small business grant that comes with stipulations or restrictions, it is imperative that you satisfy the grantor's requirements and guidelines.
Who Is Providing Business Grants?
As of October 2020, numerous grants are funded by the United States federal government. That stated, there are progressively more grantors from all aspects of the business sphere with grant funds available.
Philanthropic wealthy people fund some; non-profits fund others, still others by companies who see the intrinsic value investing in our future. You want to find grants that fit your company profile, which brings us to my next point.
When it pertains to grants, be ready to do your homework and perform your due diligence. If research is not your strong point, seeking a grant is most likely not an option for you.
Here is a classic example of why research is crucial; let's say your company is into coding, developing, and the digital economy; there is currently a grant upwards of $20 Million that is part of the Foreign Assistance for Programs.
Your company fits the profile for this grant, but you would never have known about it unless you performed your due diligence.
When you find potential grants, the next step is exploring the requirements and then understanding the application process. Please take note of this list of grantors and grants. We did not include links because this list changes regularly.
3D Elevation Grant
ActivityHero Business Grant
Amazon Neighborhood Small Business Relief Fund
Arizona Commerce Authority
Arkansas Infrastructure Grant Program
Asian Women Giving Circle
Ben Franklin Technology Partners
Centers for Advanced Technology Grants in the Buffalo Niagara Region
Chicago Small Business Improvement Fund
Cleveland Department of Economic Development
Colorado Export Development Grant
Comcast Innovations 4 Entrepreneurs
Corporate Business Grants
Denver Economic Development and Opportunity Relief Package
Department of Defense
Department of Education
Department of Energy
Department of Transportation
Distance Learning and Telemedicine Grant
Economic Development Administration
Environmental Protection Agency
Facebook Business Grants Program
FedEx Small Business Grant
FedEx Small Business Grant Contest
Homeland Security
Idaho State Trade Expansion Program (STEP) Grant
Illinois Recycling Expansion and Modernization Program
Iowa Business Development Grant Recycling
James Beard Foundation Relief Fund
Job Creation Tax Abatements
Kansas Job Creation Fund
Kuvio Creative
Land, Health, Community Grant
Louisiana Community Development Block Grant
Maryland Child Care Quality Incentive Grant Program
Maryland Economic Development Assistance Authority and Fund
Maryland ExportMD Program
Miami Mom and Pop Small Business Grant
Michigan Small Business Relief Program
Minnesota Crop Research Grant Program
Minnesota Dairy Business Planning Grant
Minnesota DEED Small Business Relief Grant Program
Minnesota Innovation Voucher Award Program
Minnesota Job Creation Fund
Minnesota REETAIN
Minority Business Development Agency
Minority Business Development Agency (MBDA)
NASA
National Association for the Self-Employed
National Association for the Self-Employed (NASE)
National Institutes of Health
National Minority Supplier Development Council
National Oceanic and Atmospheric Administration (NOAA)
National Science Foundation
Nebraska Child Care Grant
New Mexico True Coop Program
New York City Commute Enhancement Grant
New York City Fashion Manufacturing Initiative
Non-profits
North Carolina IDEA
North Carolina Recycling Business Development Grants
NYC Small Business Continuity Loan Fund
Operation Hope Small-Business Empowerment Program
Orlando Downtown Commercial and Residential Building Improvement Program
Research and Development
Rural Energy for America Program
Salt Lake City River District Gardens Facade Improvement Grant
Seattle Business Stabilization Fund
Southeast Michigan Resilience Fund
State Agencies
Tech Delta Grant Program
Tennessee Department of Economic and Community Development
USDA Rural Business Development Grants
USDA Rural Business Enterprise Grant Program
Value-Added Producer Grant
Visa Everywhere Initiative
Wells Fargo Community Investment
Wisconsin Small Business 20/20 Program
Yelp Support
Business Grants for Startups
4.0 Schools Fellowships
ActivityHero Business Grant
Fundera's Zach Grant
Jack Daniel's Pitch Distilled
(STEP) State Trade Expansion Program
7(j) Management and Technical Assistance Services
8(a) Business Development Program
Boots to Business (B2B) Funding Opportunity
Federal and State Technology (FAST) Partnership Program
Portable Assistance Program
Program for Investors in Microentrepreneurs (PRIME)
SBDC Northeast California
SBDC Pennsylvania
SCORE
Service-Disabled Veteran Entrepreneurship Training Program (SDVETP)
Veteran Federal Procurement Entrepreneur Training Program (VFPETP)
Veterans Business Outreach Centers Cooperative Agreement
Women Veteran Entrepreneurship Training Program (WVETP)
You can use any one of the above names or grants as search terms as a jumping-off exploration point. In addition to those, your research should include these three organizations and expand from there.
Of those three organizations, Grants.gov has proven to be the number one resource for everything grants. You can search the site for an assortment of possibilities.
They offer a dynamic learning center that yields a thorough education concerning securing grants. They cover grants 101, policies, eligibility terms, agencies, and systems; Grants.gov also includes grant writing tips.
As a part of the application process, you might be required to provide your organization's financial data as well as a summary of your proposed performance.
If you are not sure how to proceed, don't hesitate to seek advice from experts like your accountant, business mentor, Brainstorm Team, and any team members who may have the ability to assist with the application process.
Either way, be sure to conform to the grantor's guidelines; never leave any unanswered questions; if so, your application may be rejected.
Another option for help and support is finding seminars, networking events, conferences, and workshops that help businesses navigate the grant process. Within that community, you will connect with grant writers, researchers, and funders who will furnish you with priceless insights and invaluable information.
You can always take grant writing classes or hire a qualified grant writer to prepare your application. Irrespective of the strategy you use to tackle the process, Business Grants are well worth the time, energy, and effort.