Before launching a business, it is vital that Entrepreneurs who genuinely want to succeed – understand the keys to business success. These keys will open doors of business financing, attract top tier employees, supercharge marketing plans, and ensure the company remains on course for prosperity.
Understand this critical point; there are multiple keys because there are multiple doors. If you have the keys listed below, you will succeed!
Starting a business in today's climate comes with a tremendous amount of risks. The great news is that the risks are well worth it.
The twenty-million-dollar question is, "How will you fare?"
I am back to my sports analogies.
Every year, the National Football League holds a draft to bring new players into the NFL, with the hopes that they will have a positive impact on the teams that draft them. Positive meaning, they will help them make the playoffs and win the Super Bowl.
Each team has scouts, coaches, evaluators, investigators, and other prying eyes scrutinizing every prospect's potential in the NFL.
I deeply respect and admire one individual during this process, and that is Coach Bill Belichick of the New England Patriots. He has won seven Super Bowls; love him or hate him, he knows the keys to NFL Success.
Belichick has a distinct prowess for evaluating players that few coaches have grasped, understood, or duplicated. He can find the diamonds in the rough that other coaches jokingly see as NFL rejects. Case in point; he drafted Tom Brady in the sixth round.
Winners Never Think LIke The Masses
Teams that desperately needed a quarterback flippantly rejected Tom and Belichick was incredulous!
He could not believe himself. He openly questioned why teams were passing on this gem; their decisions made no sense.
At the time, New England did not need a QB; they had Drew Bledsoe. Otherwise, they likely would have drafted Brady earlier.
Marinate on this FACT; the six quarterbacks drafted before Tom Brady played in a combined six playoff games and only won three.
Tom Brady won 30 playoff games and 6 Super Bowls, more than ANY QB in the NFL.

So, what was it that Coach Belichick saw that the other coaches and evaluators missed? The answer is:
Belichick has the Keys to NFL success.
He uses those keys to critically evaluate each position, pick assistant coaches, trainers, and all other key personnel. Those keys prompted him to focus his attention on drafting Tom Brady after every other team astonishingly passed on him.
Taking numerous tactics from Belichick's genius, we have vetted, screened, evaluated, intently scrutinized, down to the minutest detail, business people who failed versus those who succeed. That analytical examination of over 1000 participants produced these Keys To Business Success. Learn them, embrace them, digest them, become them, and you will SUCCEED!
You Have a Business Mentor
Someone once said, "Great leaders mentor great leaders." As an Entrepreneur, you are always charting what may be described as gale-force winds, rainstorms, fires, government regulations, employee challenges, stiff competition, lawsuits, profits and losses, and more issues than the average person can fathom.

Having a Business Mentor levels the playing field. How so? They have been there and done that and WON! Their critical insights can make the difference between you making a horrible decision versus a great one.

Their comprehensive insights are born of experience; thus, they infuse you with Emotional Intelligence, Decision Making Savvy, and Pristine Critical Thinking. These are all essential traits for Entrepreneurial success.

Business mentoring organizations such as SCORE, Vistage, and others exist because they have proven to increase the world's business leaders' achievement rate. In summation, FIND a BUSINESS MENTOR!

You Have a Brainstorm Team
One of the most significant deterrents to succeeding in the business world is not having exceptional sounding boards. Business Mentors are one part of that sounding board. The other is your Brainstorm Team. Remember my sports analogy about the NFL Draft Day?

Did you know that each NFL team has a War Room? And in that entrenchment, GMs, coaches, owners, scouts, and other personnel hash out (between themselves) how they perceive each prospective draft pick? Yes, they are Brainstorming to determine whom they believe is going to be their next impact player.

Those Brainstorm sessions determine who's going to win the next Super Bowls. You MUST put together YOUR Brainstorm Team – if you are serious about succeeding in business.
You Have a Business Plan
This next key to business success is the Achilles Heel for countless startups and businesses that do nothing but struggle until they fade in failure. After you file your incorporation papers, get your EIN, and acquire any necessary business licenses, the next document that you need is a concrete Business Plan. That may be a cliché statement, but it is still profound, decades later.

If you FAIL to PLAN, you PLAN to FAIL!

Do not be like way too many Entrepreneurs who have no direction; therefore, they cannot provide leadership to their team, clients, employees, or investors.
You Willingly Wear Multiple Hats
In terms of being an Entrepreneur, when you first launch, everything is on you. It is your vision, your business plan, and your strategies and tactics that will propel your company to flourish. YOU are the ONLY source of getting anything and everything done.

Translated; YOU will be wearing a multitude of hats (every day and every night) until you can afford to pay the right people. Or, until you can persuade qualified people to collaborate with you for a future payout.

As an example, building websites are costly. Are you willing to dig in and build one yourself if you cannot afford to pay a webmaster $2,500.00 to $3,500.00? What about bartering with a webmaster to make it for you? If not, you are sunk.

What about running Facebook Ads? Google AdWords? Or Instagram Ads? If you are not prepared to pay someone to run these campaigns for you, are you ready to dig and learn how to DIY? What about SEO, Email Marketing, and Social Media Management?

Those are the type of decisions entrepreneurs are faced with every day.

That stated, here is the glaring, undeniable truth:

One-person operations are not scalable, which brings us to our next key that your business will succeed.
People Follow Your Leadership
You can have the most incredible product or service known to mankind, but if people do not buy into your leadership and vision, your dream will turn into a slow reeling nightmare.

You don't have to be an extrovert to be a great leader. The business world is filled with introverts who lead great companies. Examples of introverts are Mark Zuckerberg of Facebook, Larry Paige of Google, Bill Gates of Microsoft, and Tesla's Elon Musk.

If you are an introvert, be YOU! Introverts make GREAT Business Leaders! Having shared that, there are distinctive character traits exemplified in Admirable Business Leaders; when people see these traits cumulatively, they respond to that type of leadership. Remember when Fred Smith started FedEx?

Even though the company was struggling mightily, the employees believed in Fred to the extent and degree that they pawned jewelry and sold valuables to put money into the company to keep things afloat. People always recognize and follow a true leader! Take note of the critical character traits Business Leaders like Fred Smith demonstrate: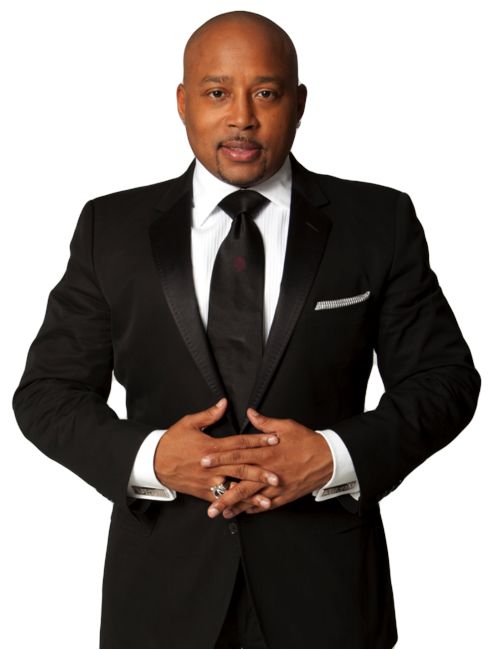 Please DO NOT make the mistake of viewing these traits as a typical lifeless list; they are not; for the triumphant businessperson, they are the way of life. Make them become part of your DNA, and you will not be a one-person operation for long.
You Were Built For Pressure
People who cannot convert pressure into constructive energy do not make great Business Leaders! The best Business Leaders embrace pressure; it becomes their silent business partner.

I remember watching the Kansas City Chiefs play the San Francisco 49ers in Super Bowl 54. It was the 4th quarter, with 11:59 to go. The Chiefs' quarterback Patrick Mahomes had just thrown another interception. For most teams, that would have been their death kneel. But a careful vetting of the Chief's sideline told the story that a furious comeback was in the making.

While they were down and seemingly out, Safety Tyrone Matthieu declares, "I like this, I like this, this what I like!"

What? Do you like being down in the biggest sports event in the world? Yes, leaders embrace pressure!

But wait; there is more.

Chiefs' Defensive End Frank Clark, known as Clark the Shark, declares, "I smell blood in the water."

Leaders are always visionaries, even during the moments of heightened pressure.

There were other players like Chris Jones, stating that they would make a movie about this comeback.

If you can laugh pressure in the face, if you can convert the pressure cooker events and stressful moments into fuel for your fire, you are a Business Leader who will not be denied!

You Seamlessly Make Inflight Adjustments
Being swift to adapt is a quintessential character trait of successful Entrepreneurs. The marketplace is ever-changing. History is bloated with collapsed companies that failed or refused to make in-flight adjustments. Here is a shortlist of companies that would not adapt to the age of the Internet.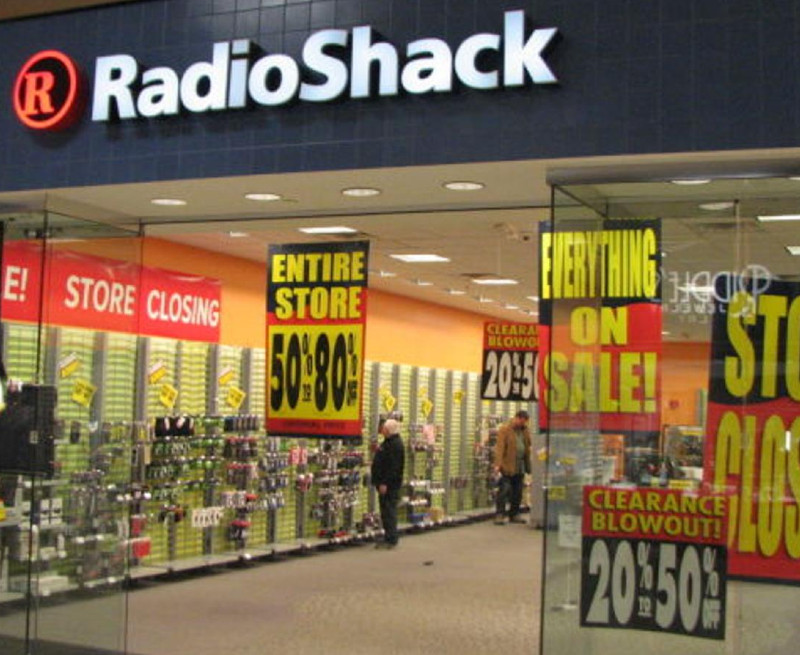 No matter the changes, the trends, or the market fluctuations, shrewd Business Leaders are adept at making adjustments that save the day.

On a positive note, here is a shortlist of companies that adjusted to the marketplace changes:

Western Union
WU evolved and adopted more times than you can shake a stick. When faxes were introduced, they adapted by creating a fax service. When email came on the scene, they launched the first commercial email service. With each iteration, Western Union showed ingenuity, decisiveness, courage, and risk-taking for future rewards.

National Geographic Society
When I was a kid, my National Geographic subscription meant the world to me. I used to sit in awe of their bigger than pictures and the storylines from around the world. BUT! Towards the end of the 1900s, younger readers decided such a magazine was not hip and refused to subscribe.

National Geographic did not wait to die as did other iconic, picturesque print magazines; they strategically rebranded themselves by diving into all media platforms. It was a phenomenal adjustment; today, they have: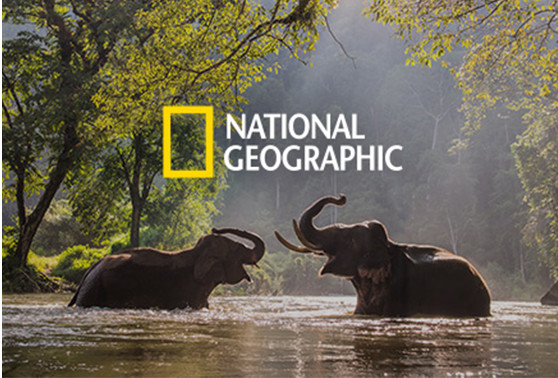 Those numbers are mind-boggling! National Geographic proved the value of making inflight adjustments.
Your Vision Has Value
How do you know when your vision has value? When people feel as though they have a vested interest in your success. As an example, and yes, I am back to my sports analogy again. Have you ever paid attention to genuine team sports fans?

They have a vested interest in their teams that is beyond passionate. They travel to the away games. They can quote stats of their favorite players, and they proudly wear their team's jerseys, hats, and other promotional items. They call into the sports talks shows to defend their teams and voice their dissatisfaction when they lose. Win, lose or draw, THEY ARE NOT JUMPING SHIP!

And, let's not talk about the draft. This past NFL draft day was filled with heartfelt emotions as zealous fans were hoping, wishing, and waiting to hear their team's name. Faithful fans understand that draft day can determine where "THEIR" franchise goes the next five to ten years.

One of the most anticipated draft day hot spots was Oklahoma Sooners wide receiver, CeeDee Lamb. On the hot seat was the Dallas Cowboys, with their nemesis, and fiercest rival, the Philadelphia Eagles on deck.

When NFL commissioner Roger Goodell announced the Dallas Cowboys selected CeeDee Lamb, countless Philly fans went BooZERK! Why? Because they have a vested interest in the Eagles. When your vision has value in the eyes of the people, they will:

You Provide An Exceptional Product or Service
In the marketplace, competition abounds. Consequently, mediocrity is one of the fastest paths to the business bankruptcy court.

Offering an exceptional product or service has always been one of the keys to business success that sets companies heads and shoulders above their competition.

As the Business Leader and Visionary, you are responsible for creating a culture of excellence.

You Are In It To Serve Your Fellow Man
One of the quickest paths to company collapse and business burnout is to be in it to get rich. No matter what type of product or service you offer, if you are not in it to serve your fellow man, you are in for a rough road, particularly if times get tough.

Do you recall the real estate bubble that burst around 2006? I knew people who became real estate developers who had no idea how to develop real estate; they got into that business solely to become filthy rich.

They built impressive-looking homes that were inferior. But they didn't care because the houses were selling like crazy. The buyers did not discover the shoddy craftsmanship until their loans were closed, and they had moved in. Regrettably, these glaring issues did not surface until the homebuyers had no recourse except to sue the incompetent developers.

The houses were advertised as cable ready, alarm ready, and RJ45 wired throughout; that was not true. The floors were squeaky; the attics did not have proper ventilation, and the HVAC systems did not cool or heat the entire house. Countless homes had foundational issues.

Homeowners were paying HOA fees for amenities such as lawn and trash service, that the developers never provided. A recurring theme was the homeowners who bought into subdivisions where the developers contractually promised swimming pools, tennis courts, and playgrounds as part of the selling package, but they never delivered.

When a person is in business – strictly to get rich, they will cut corners, falsely advertise, under deliver and never take responsibility. Don't let that person become you! Be in business because you have a product or service that is going to benefit humanity. Stand behind your words, products, and services with every fiber of your being.
There you have it, the 10 keys to business success.

Now, go out there and do something WONDERFUL! Build something incredible! And show the world what greatness looks, acts, and sounds like!